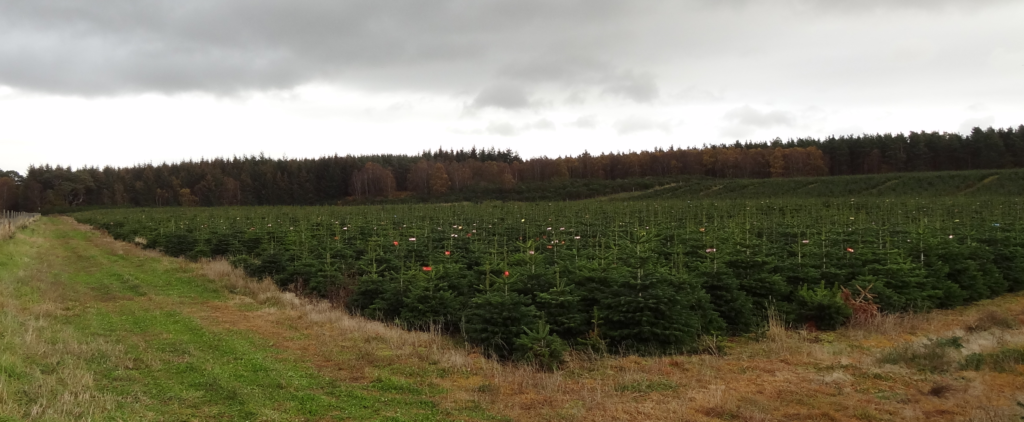 General purchase conditions
1. Offers/quotations
Offers/quotations are always given without liability.
2. Orders/order confirmations
Agreements are only binding when orders have been accepted by us and a specified order confirmation has been issued and returned signed by the buyer within a maximum of 8 days. Order confirmations will always include information regarding the name of the goods in question, size, price per species, expected week or time of delivery, expected method of delivery and any agreed delivery address or special requests regarding packaging and other treatment. Terms of delivery and payment that deviate from our standard terms will be stated in the order confirmation. Each order will be given a priority according to the time it is received and registered by the seller, unless a special agreement has been reached.
3. Prices/calculation of prices
All prices are subject to change until an order confirmation has been issued and signed. All prices are ex. VAT, ex. tariffs and in GBP unless otherwise stated in writing.
4. Force majeure
Since natural products are involved, orders are accepted on the condition that satisfactory cultivation and normal growth conditions exist, particularly when delivery times are long. A reservation is made for any kind of force majeure that might prevent us from completing orders in full and on time.
5. Cancellation
Orders that have been confirmed may only be cancelled if the buyer provides documentary proof of conditions of force majeure that prevent him/her from receiving the order. Without documentation, the buyer is to cover all losses.
6. Terms of delivery
Delivery is ex works unless otherwise agreed or specified in writing.
7. Grading
Grading is always carried out according to applicable Danish standards. Exceptions may be made in special situations and following specific advance agreements.
8. Packaging
Packaging will always be carried out as well as possible. Packaging is included in the prices. Packaging cannot be returned, except for Danish (CC) trolleys. Please notice that Christmas trees on pallets must be un-packed within 48 hours after receipt and kept cold and outdoor. If the buyer has entered into a leasing agreement for CC trolleys, these are exchanged upon delivery for the same number of trolleys including shelves. If the buyer has not entered into a leasing agreement and/or does not have the necessary number of trolleys and shelves available, the full trolleys will have to be emptied immediately upon arrival without further notice, and the trolleys returned. Chemical treatment of trees and plants on dispatch will be according to current prices, and is to be at the expense of the buyer, unless other terms are stated in order confirmations.
9. Guarantee
No guarantee is issued for needle drop for trees delivered before 20 November. The no needle drop guarantee mentioned only applies to Christmas trees of the genus Abies. Other genera do not carry the no needle drop guarantee.
10. Complaints
Since natural products are involved, complaints about visible defects or deficiencies must be made no later than 72 hours after receipt of the goods. If complaints are justified, compensation will be made up to the value of the invoice, including any delivery charges.
11. Terms of payment
Terms of payment are current month +15 days unless otherwise stated in writing. After the date payment is due, interest is accrued at 2% per month. If we receive unfavourable information regarding a buyer's financial situation, we reserve the right to demand payment up front or a guarantee of payment for orders that have already been confirmed with a credit approval.
12. Method of payment
Stated on the invoice. Please quote invoice numbers when making payment. CHEQUES AND CASH ARE NOT ACCEPTED.
13. Disputes
Purchase conditions are always subject to Danish law. Any disputes are to be tried and settled by the court in LYNGBY, Denmark.
14. Certificates/import duties
Certificates and import duties in accordance with regulations in the importing country (buyer's country) are always issued at the buyer's expense and at the actual cost of the certificates, however, min. 1% of the value of the invoice unless otherwise stated in writing.
15. Insurance
If the products are purchased ex works, no special insurance will have been taken out unless we have been asked in writing by the buyer. In terms of insurance, the products will only be covered by applicable CMR schemes. Regardless of whether we subsequently have organised dispatch and transport for the buyer, any transport damage will be irrelevant to us, unless the buyer is able to substantiate that we have been acting grossly unjustifiably in our handling of the transport.